All-Terrain & Truck-Mount Machines
RMS Cranes has a large fleet of Mobile Cranes that are a "Fast Moving & Always on the Go" group of equipment. The machines allocated to our "taxi" crane divisions are efficient in mobilization and have faster assembly & disassembly times, allowing us to accomplish multiple projects in a day, even when the projects are in different locations. Our fleet offers the most extensive options in our region with lifting capacities ranging from 30 to 900 tons.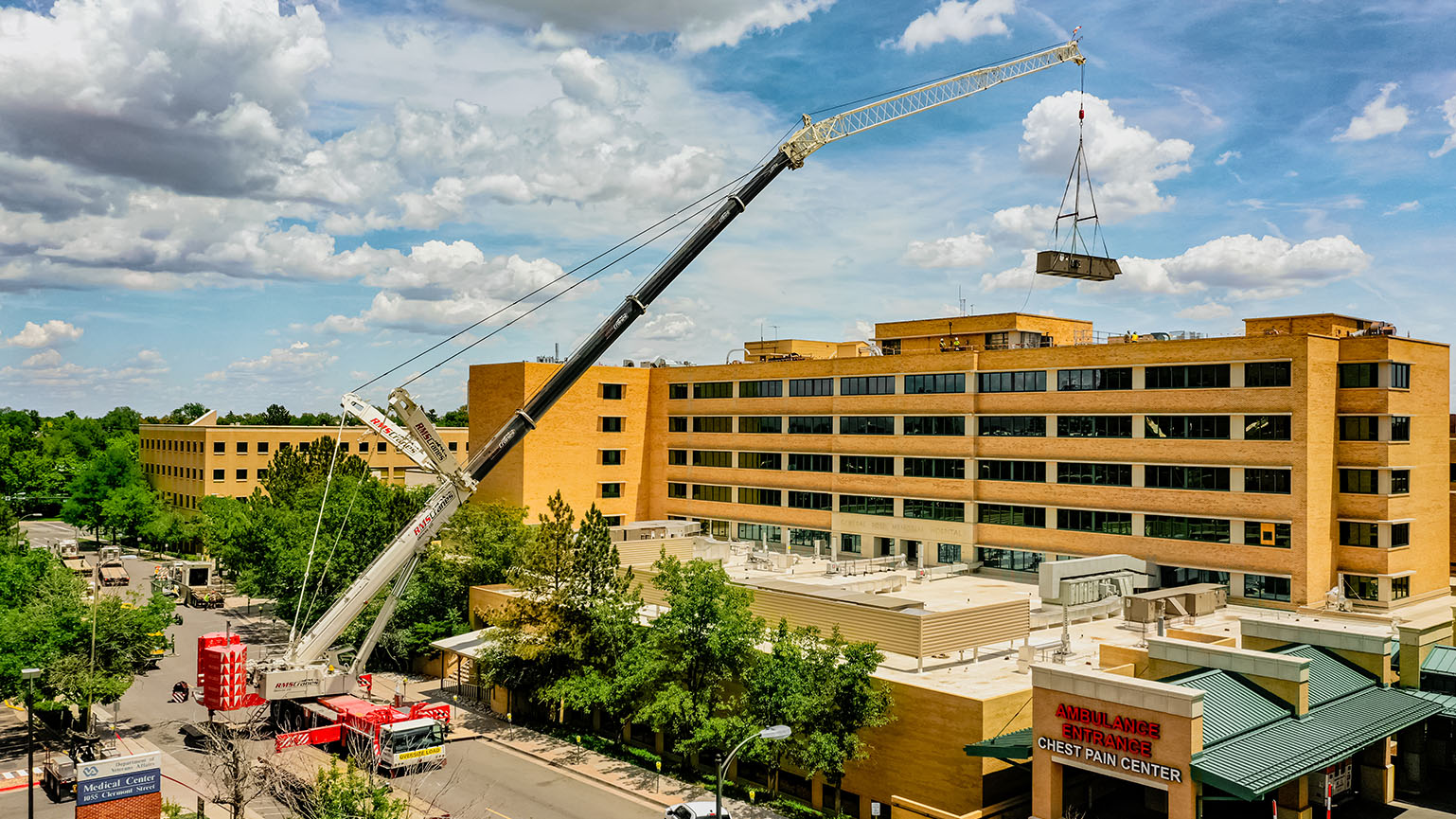 All-Terrain Cranes
All-Terrain Cranes boast large lifting capacities with efficient setup times making them ideal for infrastructure projects, alternative energy, tower work, and rooftop equipment. All-Terrain Cranes are equipped with multiple counterweight and jib configurations, allowing the crane to perform long reaches with ease.
Truck-Mount Cranes
Truck-Mount Cranes are multi-use cranes that are highway legal and feature an assortment of counterweight and boom configurations, making them great solutions for short-term or long-term projects.
Boom Trucks
Boom Trucks are Mobile Cranes featuring a telescopic boom on a truck chassis that provide impressive boom lengths for their size. Boom Truck Cranes are great for their versatility, efficiency, and mobility. Boom Trucks are a great solution for smaller lifts such as rooftop equipment, cell tower cabinets and antennas, sign work, and roof trusses.
Carry Deck Cranes
Carry Deck Cranes are for hoisting a load in a confined space, placing a load on the crane deck, and subsequently moving the load to another location on site. Carry Deck Cranes are a great solution for jobs that require a crane that can pick and carry a load over short distances.
RMS Mobile Cranes
All-Terrain Cranes
+ Liebherr LTM1130 5.1 | 155 Ton
+ Liebherr LTM1160 5.2 | 190 Ton
+ Liebherr LTM1220 5.2 | 265 Ton
+ Liebherr LTM1250 5.1 | 300 Ton
+ Liebherr LTM1250 6.1 | 300 Ton
+ Grove GMK6300B | 300 Ton
+ Liebherr LTM1350 6.1 | 400 Ton
+ Liebherr LTM1400 7.1 | 500 Ton
+ Liebherr LTM1450 8.1 | 550 Ton
+ Liebherr LTM1500 8.1 | 600 Ton
+ Liebherr LTM1750 9.1 | 900 Ton
Truck-Mount Cranes
+ Terex T560-1 | 60 Ton
+ Grove TMS700E | 60 Ton
+ Grove TMS900E | 90 Ton
+ Link-Belt HTC-8690 | 90 Ton
+ Link-Belt HTC-86100 | 100 Ton
+ Link-Belt HTC-86110 | 110 Ton
+ Grove TMS9000E | 110 Ton
Boom Trucks
+ National 1300A | 30 Ton
+ National 1400A | 33 Ton
+ Manitex 40124SHL | 40 Ton
+ National NBT45 | 45 Ton
+ National NBT55 | 55 Ton
Carry Deck Cranes
View Load Charts ➞