Experienced Professionals
The RMS Wind Division works effectively to be a well-rounded & reliable service provider for all of the renewable energy market's demands, offering a large range of services and providing turnkey solutions to our clients. Our consistent support on wind turbines of all types & sizes has proven our commitment to excellence within the industry. We have experience with all turbine manufacturer's components and offer expertise with Rotor Assembly & Nacelle Lifts, Generators, Blades, Tower Sections, Transformers, and Gearbox Replacement/Repair.
Multifaceted Service Provider
+ New Construction
+ Up-Tower Repairs
+ Repower
+ Decommission
+ Demolition
+ Civil Work
+ Transportation & Logistics
Rotor Assembly
The most critical of all wind turbine lifts is the Rotor Assembly. The rotor has a high surface area for wind to affect while lifting, and is composed of fragile components. RMS Cranes consistently performs this critical process with experienced operators, following lift plans based on manufacturer guidelines and careful consideration of weather conditions.
Nacelle Lifts
RMS Cranes effectively removes and installs nacelles across several wind turbine manufacturers platforms. Experienced personnel, lift Plans, proper set-up, focus on weather, late-model equipment, and certified rigging all contribute to successful nacelle lifts. With a focus on safely executing these critical lifts, RMS Cranes can provide superior service and results.
Replacement Parts
Wind turbines are made up of hundreds of mechanical components that can have issues requiring crane support to perform repairs. RMS Cranes offers a wide range of cranes to support large and small component repairs as the situation may require. Motors, generators, transformers, brakes, bearings, gearboxes, and blades are some of the more common parts that we provide crane support for.
Gearbox Repairs
The gearbox of a wind turbine sees all of the forces from the wind an converts those forces to speeds that the generator can utilize. The gearbox connects the main (low speed) shaft from the Rotor with the high speed shaft that drives the generator. Within the gearbox are bearings, intermediate shaft(s), gears, and bushings that are all susceptible to wear and damage that can require cranes for repair support.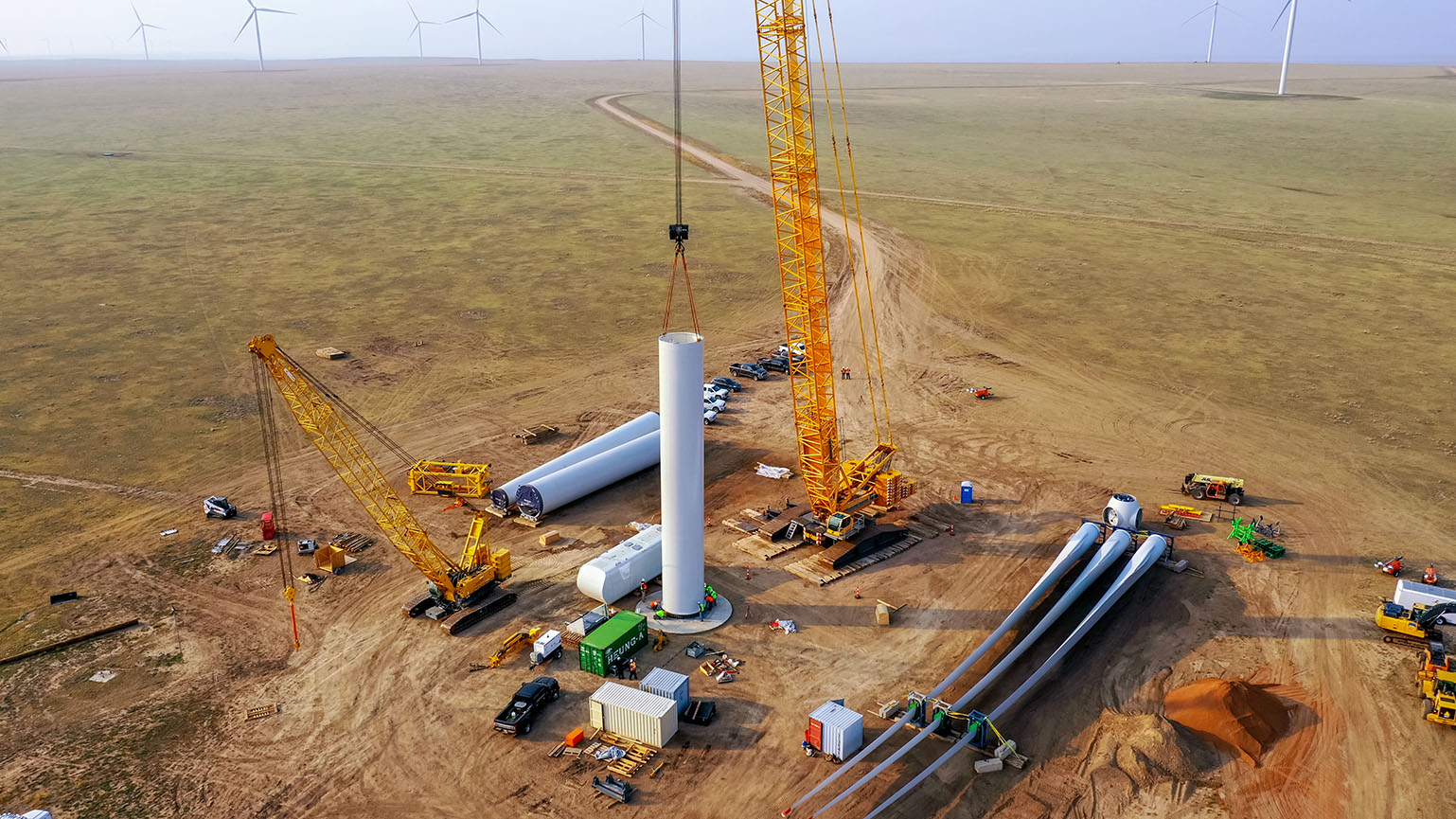 RMS Wind Division
All-Terrain Cranes
+ Liebherr LTM 1130 5.1 | 155 Ton
+ Liebherr LTM 1160 5.2 | 190 Ton
+ Liebherr LTM 1220 5.2 | 265 Ton
+ Liebherr LTM 1250 5.1 | 300 Ton
+ Liebherr LTM 1250 6.1 | 300 Ton
+ Liebherr LTM 1350 6.1 | 400 Ton
+ Liebherr LTM 1400 7.1 | 500 Ton
+ Liebherr LTM 1450 8.1 | 550 Ton
+ Liebherr LTM 1500 8.1 | 600 Ton
+ Liebherr LTM 1750 9.1 | 900 Ton
Crawler Cranes
+ Kobelco CK1100G | 110 Ton
+ Kobelco CK1600G-2 | 160 Ton
+ Manitowoc 888 | 230 Ton
+ Manitowoc 999 | 275 Ton
+ Kobelco CK2750G-2 | 275 Ton
+ Manitowoc M250 | 300 Ton
+ Manitowoc 2250 | 300 Ton
+ Manitowoc MLC300 | 385 Ton
+ Manitowoc 16000 WA S4 | 440 Ton
+ Liebherr LR 1500 | 550 Ton
+ Liebherr LR 1600/2 | 660 Ton
Truck-Mount Cranes
+ Grove TMS 900E | 90 Ton
+ Link-Belt HTC-8690 | 90 Ton
+ Link-Belt HTC-86110 | 110 Ton
+ Grove TMS 9000E | 110 Ton
Rough-Terrain Cranes
+ Tadano GR-750XL | 75 Ton
+ Tadano GR-800XL | 80 Ton
+ Tadano GR-1000XL | 100 Ton
+ Tadano GR-1200XL | 120 Ton
+ Grove RT9130E-2 | 130 Ton
+ Tadano GR-1600XL-3 | 160 Ton
Self-Hoisting Cranes
View Load Charts ➞